Butterfly Valve
Position:
HOME
> Butterfly Valve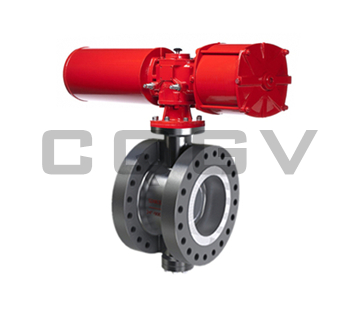 Pneumatic butterfly valve
Valve Body Material:A216/WCB,LCB/LF2,WC6/F11,WC9/F22,CF8/F304,CF3/F304L,CF8M/F316,CF3M/F316L
Valve Caliber:2''~56''
Pressure Range:Class 150~600LB
Temperature Range: -29℃~425℃

Executive Standard

Manufacturing Standards: API 609,MSS SP-68,EN 593 Structure Length: API 609,MSS SP-68,EN 558 Flange End Surface: ASME B16.5,EN 1092,ASME B16.47 Test standard: ISO 5208,API598

Features

The pneumatic butterfly valve is a self-controlled pneumatic butterfly valve with a three-eccentric structure of a metal sealing valve. The pneumatic butterfly valve shaft adopts an integrated design to prevent the displacement of the valve shaft due to the pressure of the pipeline. The valve is a three-eccentric structure, so that the valve is completely separated from the valve seat at the moment of opening, and the valve seat is less prone to wear.
Tel:+86 577 67952209
E-mail:qgvacc@163.com
Add:Anfeng Industrial Zone, Oubei Town, Yongjia County, Zhejiang Province P.R.China