Check Valve
Position:
HOME
> Check Valve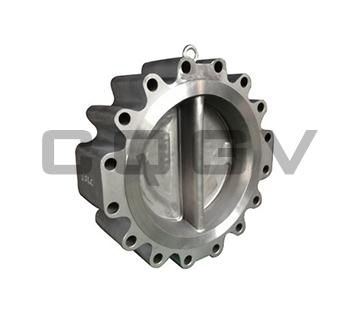 Lug check valve
Valve Body Material:A216/WCB,LCB/LF2,WC6/F11,WC9/F22,CF8/F304,CF3/F304L,CF8M/F316,CF3M/F316L
Valve Caliber:2''~60''
Pressure Range:Class 150~2500LB
Temperature Range: -29℃~560℃

Executive Standard

Manufacturing Standards: API 594,API 6D Structure Length: API 598,API 6D Flange End Surface: ASME B16.5,ASME B16.47 Test standard: ISO 5208,API598,API 6D

Features

The valve plate of the lug check valve is fixed on the valve body along a pivot, and the two springs are arranged on the valve plate above the sealing surface. Under the pressure of the medium flow pressure, the spring is pressed to force the valve plate to open. When the medium is reversed, the spring forces the valve to close.
Tel:+86 577 67952209
E-mail:qgvacc@163.com
Add:Anfeng Industrial Zone, Oubei Town, Yongjia County, Zhejiang Province P.R.China